Congratulations on your award!
Although we don't offer trophies at this time (We haven't had enough interest from other winners yet) we do offer a custom made frameable 8"x10" certificate. (Frame NOT included)
You can order certificates for the Depth Of Field International Film Festival, Docs Without Borders Film Festival, WRPN Short, Tight and Loose Film Festival and WRPN Global Webisode Competition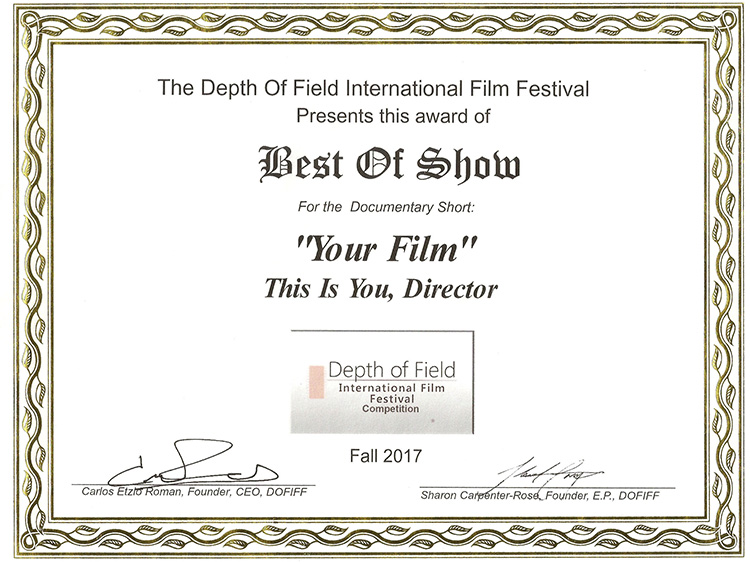 Your certificate can be ordered 2 ways:
- A soft copy ($30.00) that will be emailed to you so you can print it yourself on a certificate card stock available at most office supply stores. We suggest you print it first on a plain letter size paper to make sure it will fit properly once you do the final print.
-A hard copy (40.00) printed on Award card stock, in color. This cost includes postage in the USA and Canada. If you are in another country, there will be additional postage.
If interested, please follow this directions: